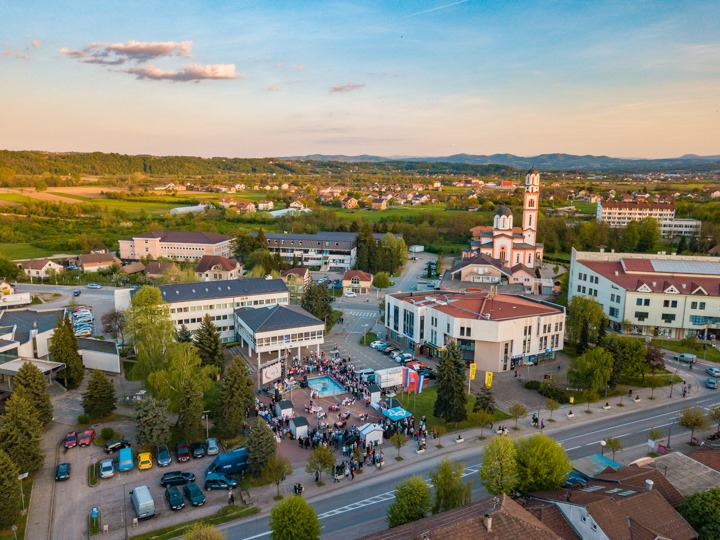 Communal Working Organization ``Budućnost`` of Laktaši
History
Communal Working Organization "Budućnost" of Laktaši was founded in 1979 by the decision of the Laktaši Municipal Assembly. It operated under this name until 1996 when it became a member of the Public Security Company "Budućnost" Laktaši.
Following the applicable laws and regulations, and because of the forthcoming privatization, and especially considering the tendency in European countries to separate the water supply into separate companies concerning the activities of waste collection and disposal, the Assembly of Shareholders of the Public Enterprise "Budućnost" joint-stock company Laktaši 26.12.2008 In the year 2007, it adopted the Decision on changing the form of organization of the ODJKP "Budućnost" of Laktaši.
Implementing the Decision, 30.04.2009 The Company was registered in the court register of the Basic Court in Banja Luka.
Communal Company ``Budućnost`` of Laktaši
Company today
The company operates under the name of Public Utility Company "Budućnost" joint-stock company Laktaši.
Main activities of the Company:
Collection, purification, and distribution of water,
Wastewater collection and treatment,
Construction of civil engineering structures.
In addition to its core business, the company also transports drinking water by tanker, pumping sewage effluent with a special vehicle, heat production and other small services for the needs of the users.
Other activities the Company may engage in:
Production and supply of steam and hot water,
Wholesale of construction machinery,
Wholesale of hardware, pipes, fittings, and appliances for plumbing and heating,
Wholesale of tools, such as hand tools and more,
Foreign trade, import, and export activities within the scope of registered activity.
The goals of the Company are aimed at pursuing the activities for which it is registered. The goals set must be in accordance with the requirements of the utility users and the local community, and the legal regulations governing this area.
In the future, the priority tasks should be: maintaining water quality, continuous supply of water to consumers, reducing network losses, and expanding the water and sewerage network.
As the exploitation of natural resources, water and environment pollution has become a global problem, one must constantly work to develop population awareness in order to minimize this problem.
The workflow takes place within organizational units that currently employ 64 workers.